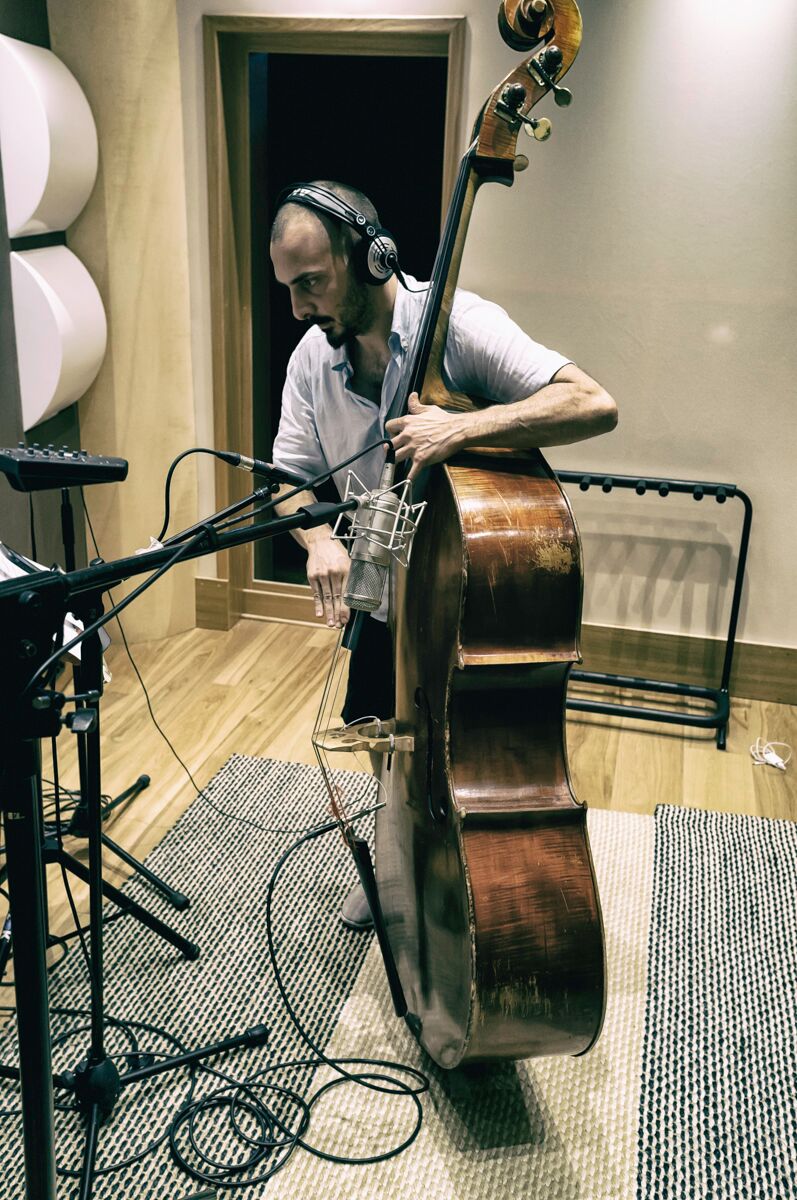 Alessio Bruno, musicista di estrazione sia classica che jazz, dopo aver ottenuto il diploma di conservatorio a Modena nel 2009, ha proseguito gli studi presso il Royal Conservatory de L'Aia e il Codarts di Rotterdam dove ha portato a termine un percorso didattico che spazia dalla musica da camera al jazz contemporaneo.
Ha vinto diverse borse di studio (Umbria Jazz 2005, Sant'Anna Arresi 2007) e Concorsi tra cui Conad Jazz 2013 con il trio "Slanting Dots", "European Jazz Contest 2017", "Fara Sabina Jazz Festival 2015", "Barga Jazz Contest" e Jazz by the Pool 2014" con lo Zadeno Trio. Si è esibito in numerosi paesi d'Europa tra cui Austria, Germania, Spagna, Repubblica Ceca, Repubblica Slovacca, Bulgaria, Finlandia, Danimarca, Francia, Belgio, Olanda e Italia ed in diversi Jazz clubs e Festival in Europa tra cui "Umbria Jazz Winter", "Varsavia Jazz Festival", Ah-Um Jazz Festival, Taichung Jazz Festival, Kaamus Jazz Festival, A to Jazz Festival, Fara Sabina Jazz Festival, Rotterdam Jazz International.
Ha collaborato con diversi artisti nazionali e internazionali fra i quali: Ben van den Dungen, Rob van Kreveld, Erik Ineke, Paolo Orti, Ivan Valentini, Luca Aquino, Gerardo Rosales, Achille Succi, Micheal Moore, Xavier Galliana, Eddy Veldman, Andro Biswane etc. Attivo in Europa e Asia il 2018 lo vede protagonista in diverse registrazioni in studio fra le quali il nuovo album di Zadeno Trio "The Step Forward" ed il debutto del Alessio Bruno quintet "Your knuckles speak volumes" entrambi editi Emme Record Label.